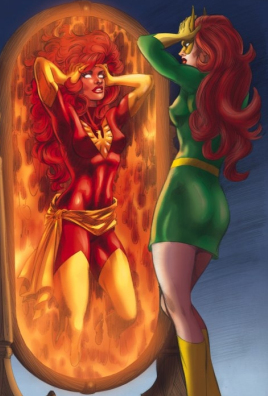 You might have thought that the Phoenix was destroyed at the end of the final X-Men movie, which had the subtitle (let's ram this franchise into the ground in a way that makes Howard the Duck look good).
But no. The Phoenix is back, masquerading as a Portland newspaper, and providing an interview with G. Xavier Robillard.
Key question to be answered:
Neal Pollack called Captain Freedom "A neurotic hipster fame whore." 'Fess up: how much of Freedom's persona is really you?
[find out in the above link]