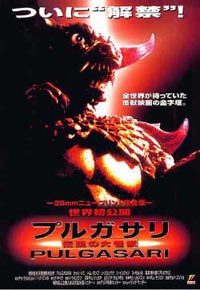 NB: Shortly after this bootleg translation appeared, ghostwriter G. Xavier Robillard disappeared in Japan, and is thought to have been kidnapped and taken to North Korea. Pending sales of this book, the publisher may or may not lobby for his release. Translated from the Korean.
I did not achieve my seasoned brilliance and celestial harmony until I met with the Supreme Leader, who bestowed upon me all of my gifts: the ability to fly as a crane, the strength of a tiger (but nowhere near that of the Excellent Leader), the skill to divine the location of water in the most arid of deserts, and the ability to commune with the ancestors, learning their ancient wisdom and accepting it with the serenity of five thousand lotus blossoms. My happy world is often filled with ghost visions of Supreme Leader's father, Kim Il Sung, the warrior poet king whose path I often hope to follow gladly.
During my normal days I am just a captain in our wondrous nation's infantry. But when duty calls, I become not just any captain, not just any soldier, but Captain Worker.
Captain Worker distributes rice to those in need, especially those who serve the Party. On this day you will learn how Captain Worker battled and nearly destroyed the great monster Pulgasari. Pulgasari once was a champion of the comrades, and his fire-breathing helped repel the invasion of the Americans during the 1950 War of Supremacy, in which we defeated the Imperialists for ever. The beast became a movie star, but had received ill film reviews and his greed had him purged from the party.
Let me set the scene of Our Battle.